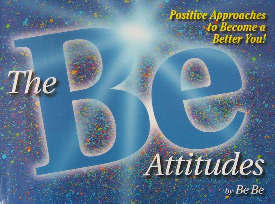 Positive Approches to Become a Better You.
Open yourself to a new attitude! The "Be" Attitudes are ways
for each of us to activate the positive attributes in ourselves.
Discounts for orders over 6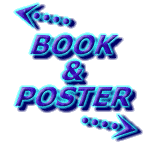 Be AMBITIOUS

Experience the passion of your enthusiasm.
Be TIMELESS


the past as well as the future.


Be DARING


Have the necessary courage to be and do something you desire.
A Mental Mirror
for Inner Reflections.
The "Be" Attitudes Poster
Only $5.95
(+$3.00 shipping and handling)!


Discounts for orders over 6