Welcome to Got Water?
Your personal source
for a healthy body,
and a healthy mind.

Within this site you will find information on water, preventative health maintenance, and dieting.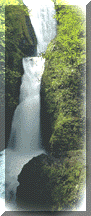 - these pages range from Colloidal Mineral Water to our FAMOUS "Water Tips Page" and much more. There is a wealth of information within these pages - PLEASE take advantage of it! We have conducted extensive research at the Dennison Memorial Library (University of Colorado Medical Library) and we hope you can put this information to use.
- we would love for you to come sign our ever-growing guest book! Tell us what you like, or don't like about this site....OR just say "Hello"! Hope to hear from you.....

- We are conducting a health related survey. We are asking anyone who has the time - to please fill it out. Results will be compiled in a database and published for our viewers. We will publish the results in the near future.